Learning leadership lessons from Leeds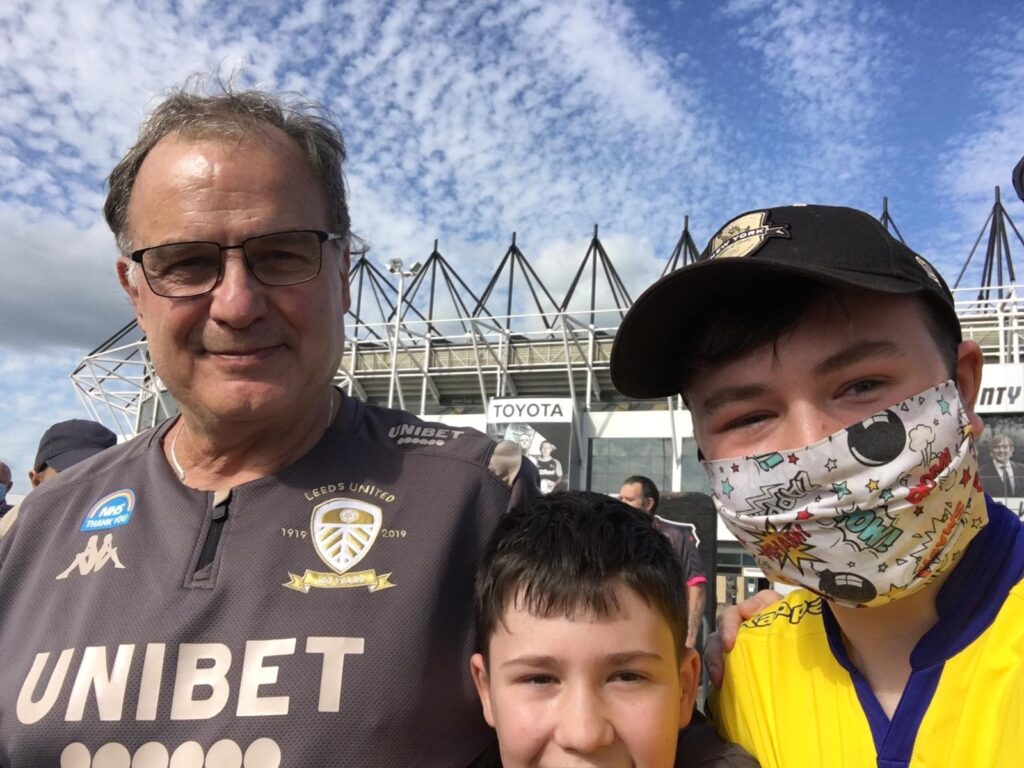 Everyone is clamouring for the secrets of authentic leadership. What are the qualities we need to drive corporate success?
Look no further from the old/new kids on the Premier League block, Leeds United.
Crowned champions of the English Football League after lock-down, the Peacocks are ruffling the feathers of the Premier League big birds.
Sport and football is not everyone's cup of tea but the fantastic Amazon Prime documentary 'Take Us Home' reveals the machine driving success on and off the pitch.
The senior leadership team has diversity, for football, – Italian chairman Radrizziani, British managing director Angus Kinnear, Spanish director of football Victor Orta, and the Argentinian maestro Marcelo Bielsa.
The phrase repeated by all of them at some point, and recurring through eight episodes is 'the mission'. They have clear vision for themselves and those around them.
They clearly have different but complementary skills but had the same drive and energy. From data analysis, commercial acumen, footballing knowledge & skills which are second to none and leading others. They surround themselves with people better than themselves in specialist roles, empowering them to do their job.
Orta admits to arguing fiercely with Bielsa but coming to the right conclusions together. They are unafraid to challenge and be challenged.
Never forget the humble 
As champagne corks were popping among the players who had achieved their ambitions and become Campeon, Orta's speech was simply: "Never forget the humble". They have strength with humilit
y. They have courage without arrogance.
When Leeds scored a goal which Bielsa felt was against the spirit of the game, he ordered the team to concede one to the opponents. In front of the millions watching and 36,500 of us there. A demonstration of his deep, personal integrity for all to see.
When Bielsa came to Leeds he made every player pick litter for three hours: this was what it costs the average worker to pay to come and see you he said. It left an imprint on a group of players which was indelible – this is about mutual trust and loyalty.
The first part of the documentary ends in failure. This mission was not fulfilled. But through strength of personal and group resilience, adversity was faced down and borne with determination and renewed vigour. 
Today's Leeds reconnects the present with the past. It is personified in Leeds' most famous of captains, Billy Bremner, and his statement: "Side before self. Every time".  That slogan is now emblazoned on the Elland Road frontage as a call to battle and a reminder to all those who pull on the jersey.
There is an old corporate saying that culture eats strategy for breakfast. For years and years the football club tried its strategies to achieve greatness and failed.  
What Radrizziani has done has changed a culture in order to achieve a strategy.
There are many corporate leaders,  politicians and Governments who would do well to learn the same lesson.
Declaration of interest
*Christmas Day 1974, as a five year old my uncle put me in full Leeds United away strip, bright yellow. My loyalty, along with all the ups and downs, was sealed with Leeds on that day. And although they didn't know it at the time, my long suffering wife's and then my three children's as well. 
Today, right now, I have never felt prouder.