Our team are experienced health communications specialists, having spent many years working in-house within NHS Trusts, and on behalf of Trusts and CCGs across the UK, with NHS England, NHS Education for Scotland and with the Department of Health. We understand the challenges faced by the health service, and how to achieve high impact from even modest budgets.
From internal communications reviews to patient and public engagement campaigns and organisational change, we will help you share important health messages and enhance and protect your organisation's reputation - with your people, your patients and your stakeholders.
"BakerBaird's work for NHS Education for Scotland came during a critical period which also included Board and senior leadership transition. Their work strengthened the organisation's brand, and our reputation with the media, stakeholders and Ministers. They also reorganised how comms was delivered internally. Their work has left a legacy that can still be seen today."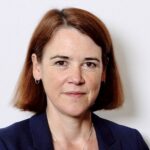 Caroline Lamb
Chief Executive
NHS Scotland
"The team were a joy to work with. Their knowledge, experience and commitment exceeded all our expectations. Their ability to meet the objectives of a complex group of stakeholders and organisations whilst also delivering international media coverage was nothing short of fantastic."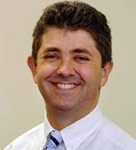 Professor Andrew Weeks
Consultant Obstetrician
University of Liverpool
The NHS: Specialist support
for a specialist service
We work hand-in-glove with your existing communication leaders to provide services to NHS organisations across the UK. These range from strategy development, communications reviews, stakeholder and community engagement, planning and delivering campaigns, Board executive counsel, crisis media relations and training.
Lived experience, public sector champions - from Board to ward
Our specialist team have all worked in senior roles within the NHS, public sector communications and journalism, and have first-hand experience of the competing demands placed on communications managers within the NHS. This lived experience ensures we understand the challenges – both internal and external – that NHS communicators must manage.
We can hit the ground running, getting straight to work on delivering the results you need.
We know how to manage people and relationships, from Board to ward, have great contacts in the media, and are experts in producing compelling content that gets your message heard.
Who we are, what we offer
Our team will work with you to supply a package of communications that meets your needs. Our specialist services include: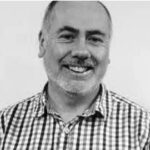 BakerBaird founder Stuart Baird is an award-winning PR director who has worked at Board level in the NHS. He also spent 14 years in communications in Whitehall.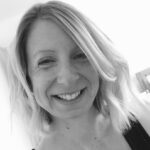 Sarah is a former daily newsroom News Editor and more latterly a senior comms professional with Nottingham University Hospitals NHS Trust.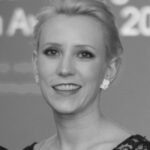 Gaby is former Director of Communications for Birmingham Women's & Children's NHS Foundation Trust. She has 16 years' experience in public sector communications.
Leicester, Leicestershire and Rutland CCGs – Sustainability and Transformation
This CIPR award-winning patient consultation aimed to integrate health & social service provision to keep people healthier longer and deliver services closer to people's homes. We provided a full suite of communications support to Boards, alongside social care colleagues in local government, Healthwatch and the Health and Wellbeing/Oversight and Scrutiny Boards to map stakeholders and the communications needs of the system.
Our work led to the creation to the platform for the restructure of acute hospitals and care pathways in Leicester, Leicestershire and Rutland.
NHS Education for Scotland: Full Communications Review
This root-and-branch communications and marketing review of the organisation's structure, involved workshops and internal and external online stakeholder surveys to increase visibility of the organisation, increase engagement with educational resources across Scotland's 168,000 NHS workforce and complete a digital transformation.
The recommendations led to the merger of its digital function with communications (the first in the public sector in the UK), a public affairs campaign with Holyrood, increase media coverage and engagement with educational resources, and increased medical recruitment into Scotland.
Leicestershire Partnership NHS Trust - From Good to Great
Working with the new Trust Chief Executive, Head of Communications and Executive Team, we conducted a three-month review of stakeholder perceptions of the Trust, mapping stakeholders, conducting one-to-one interviews and launching an online survey, complementing work undertaken within the Trust to strengthen internal communications.
Working with the communications leads from across the health economy, we created a robust piece of work which was later used as evidence in a CQC review of the Trust.