We have worked with universities across the UK and the world involved in research projects which have global impact.
Providing a full-service communications offer, we have helped companies go from lab-bench to commercial proposition, helping create content designed to attract investors, as well as ensure senior stakeholders are kept informed about how their work is contributing to societies.
We provide additional capacity and experience to research teams, enabling engagement, great communication and ultimately, behaviour change.
This includes high-impact videos, international partnerships with the WHO, the Gates Foundation and UK funders; annual reports; media work in the UK and overseas; video; social media and building internal capacity to support early-stage researchers make their propositions viable.
We have supported the universities on our doorstep take over Parliament for the day and Nottingham Business School (Trent University) celebrate its 40th anniversary, to underline how both contribute to UK PLC and global thought leadership.
"The team were a joy to work with. Their knowledge, experience and commitment was exemplary. Their ability to meet the objectives of a complex group of stakeholders and organisations, as well as achieve global media coverage was fantastic."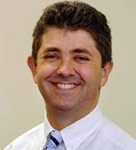 Professor Andrew Weeks
Global Director, Sanyu Research
& Consultant Obstetrician
University of Liverpool
"The team have worked closely with Nottingham Technology Ventures and the University of Nottingham's spin-out companies over the last two years. 
During this time they produced the University's annual spin-out report alongside various articles, boosted our social media presence, and provided excellent communications support to our underlying portfolio companies. 
They honed in exceptionally well on the key messages we are trying to get across as well as our target audiences.  They delivered high quality materials to time and budget and we are absolutely delighted with their work."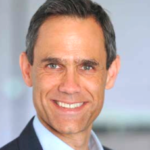 Dr Andy Naylor
CEO
Nottingham Technology Ventures
Our Universities and Research Projects
Global impact in low-income settings: Sanyu
Our partnership with the Sanyu Research centre, backed by the University of Liverpool, has seen us launch a baby-saving device in Uganda. To support this launch backed by Grand Challenges Canada, we provided a microsite, explainer videos, brochures and supported successful launch at an international conference including work with the World Health Organisation.
Our video collateral was used by international broadcasters, we reached 42million people overseas and in the UK and created opportunities for further investment for roll out and full clinical trials.
We have also created further collateral for Sanyu research projects overseas and in the UK, including training videos for UK maternity staff to test the effectiveness off two post-birth bleed drugs, the biggest multi-site research project of its kind.
We are currently working with Sanyu on a new partnership with colleagues across India.
From lab bench to commercial production and societal impact: Nottingham Technology Ventures
We have worked with the University of Nottingham's company Nottingham Technology Ventures and its stable of over 20 research spin out companies ranging from life sciences through to advanced engineering.
We have created media opportunities to market products for the companies and the university, supported the companies develop their propositions, ran workshops and supported the CEO and spin out staff. NTV has created round after round of investor input as well as secure funding from the University itself as it builds life and business changing products.
Creating a long-lasting legacy in sub-Saharan Africa: Liverpool School of Tropical Medicine
We worked with a specialist team to ensure that a major programme of work to tackle the stigma of childbirth and associated problems, such as fistula were captured to create a basis for long lasting change.
Our work including creating a series of videos, country and global reports to enable change in each of the six participating countries. Led by Dame Tina Lavender the work of the team has influenced medical school training, empowered nurses, midwives and birth practitioners, changed perceptions and alerted ministries of health in each of the country's to tackle this issue – in some cases saving lives, helping mothers recover and go on to celebrate live births and repair the phycological and physical damage of fistula.