Our team has years of experience working in Whitehall and with local government on projects which range from in-Department support for major strategic roads schemes and public-facing campaigns, to successful local authority Towns Fund bids, large-scale statutory planning consultations, and strategic support for the launch of one of the most ambitious regional partnerships the UK has ever seen.
Our experience of central and local government communications is informed by an intimate understanding of its political sensitivities, statutory obligations and resource constraints.
We provide professional support which understands the complex relationships in play and spans working alongside officials, Ministers, MPs, elected Mayors and councillors.
We are used to providing counsel at CEO-level, facilitating stakeholder engagement, and our senior experience of daily journalism means we also understand how to anticipate challenge and tell complex stories in everyday language that establishes community relevance and sense of place.
Our Central and Local Government Projects
Our team know national Government because we worked within it for 16 years, for all Government departments and agencies, including working inside No10. Our campaigns included Think! Kill Your Speed and Change4Life as well as many others over the years.
As an agency our insights have been valuable for those delivering services on the ground. We have championed a new urban development corporation, working with the Ministry of Housing Communities and Local Government and the Department for Transport; we have worked on scale-up and start up business with BEIS and we have worked with the Department of International Trade to promote UK exporting.
On behalf of clients, we have facilitated round tables with regional elected mayors, supported Parliamentary presentations, written speeches and submissions delivered and presented to All Party Parliamentary Groups, and provided briefings for MPs.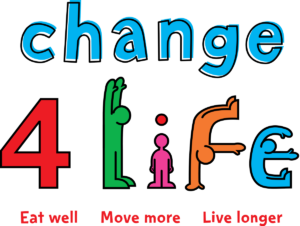 East Midlands Development Corporation
The East Mids DevCo is government's chosen delivery vehicle for one of the biggest investment opportunities in the UK: 3 sites each the size of London's Olympic Park together capable of delivering 84,000 new jobs, a £4.8bn boost to economic output, an Inland Freeport, thousands of new homes and a focal point for the practical application of net zero technologies.
BakerBaird was chosen as strategic communication advisor, working alongside a consortium of local authorities, private sector stakeholders and universities to develop an identity, build messages and engage audiences from community to investor level. Our work has ranged from public consultation to local and national media engagement and the production of a high-quality video now commonly used as a promotional tool for the region's biggest opportunity.
Broxtowe Borough Council – Beeston Square
The town centre of the future 
From the VIP launch of a new cinema to the opening of a community art trail, this campaign showcased the full range of our PR skills.
Employed to help create a buzz around a new £50m town square development, we used our skills in community engagement, media relations, video-making and graphic design to help showcase the very best the town had to offer.
Widespread media coverage reaching an audience of over 1.8m, several potential new investors, and residents who felt proud to be a part of their community.
Shaping Stapleford – Back the bid
Strong visual content for social and mainstream media and clear storytelling helped make this campaign sharable and impactful challenged perceptions and visualized the town's regeneration aspirations, helping raise the profile of the Stapleford Towns Deal multimillion pound bid amongst Whitehall decision makers and the local community.
Media reach of over 1.1 million people, 100% favourability and £21.1million pledged by Government, leafleting every resident to engage directly, cost per person reached: 0.006p
UK2070 Commission: Fairer and stronger – rebalancing the UK economy
BakerBaird was tasked with taking exhaustive academic research and bringing it to life to highlight the economic disparity between London and the regions. Through a 12-month long campaign, we sparked a national debate which has contributed to a policy shift towards the English regions which now manifests itself as the 'levelling up' agenda for the north and the Midlands.
This was achieved through the creation of a hard-hitting media narrative which was covered in several mainstream and influential media titles with a reach of more than 25m people, including key economic and political influencers through features in The Times and Financial Times, and via a powerful campaign which brought different regional newspaper groups together under the banner of Power Up the North.